The Effects of Hybrid Work Model on Employees and Staff's Work Productivity: A Literature Review
Keywords:
Institutional Research, attribution theory, effects, hybrid work model, well-being, collaboration, innovation, review of literature, employees, higher education institution, Philippines
Abstract
COVID-19 had remarkable effects on different sectors and industries that pushed them to cope and adjust to the abrupt change in all facets globally. Including universities and colleges, management prepared an effective action plan in response to the current crisis. Institutions decided to adopt the hybrid work model where employees, including the management and educators, work by turns from home or remotely and on-site. The study uses the literature review to investigate available scientific literature on the possible effects of the hybrid work model on the employees' work productivity, specifically in a higher education institution. The sources and references came from research databases such as Google Scholar, the Open Access Directory Journals, and other websites. The results suggest that employees should feel and experience positive well-being, a sense of belongingness in terms of collaboration, and continuous innovation to cope with the new set-up of hybridity, which will not compromise their work productivity.
References
Abdalkrim, G. M. (2013). The impact of strategic planning activities on private sector organizations performance in Sudan: An empirical research. International Journal of Business and Management, 8(10), 134.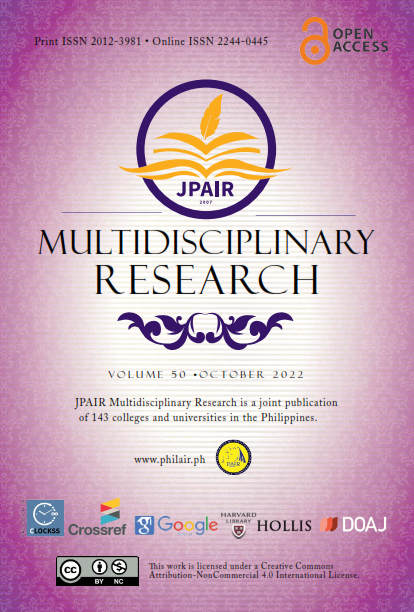 Downloads
How to Cite
Castaneda, J. M., Japos, G., & Templonuevo, W. (2022). The Effects of Hybrid Work Model on Employees and Staff's Work Productivity: A Literature Review. JPAIR Multidisciplinary Research, 50(1), 159–178. https://doi.org/10.7719/jpair.v50i1.537
License
Copyright (c) 2022 Jinella Marie M. Castaneda, Genaro V. Japos, Wenifreda R. Templonuevo
This work is licensed under a Creative Commons Attribution-NonCommercial 4.0 International License.