Contextualized Instructional Materials as Supplement to the Kindergarten Teacher's Guide
Keywords:
contextualized learning materials, validity, research and development, appropriateness, adequacy, acceptability, Philippines
Abstract
This study aimed to identify the Content and Learning Competencies in the Kindergarten Curriculum with no existing contextualized learning materials, the available learning materials in kindergarten, the teachers' experiences in utilizing the materials, and develop learning materials for the competencies with no existing contextualized materials. This also measured the validity of the contextualized materials developed by the researcher. The researcher utilized a mixed-method research design. The research respondents are fifteen (15) kindergarten teachers in Malapatan 1 District. There are two methods of gathering the data: using a checklist and open-ended questions to gather rich stories and experiences of the teachers. Results showed no existing contextualized materials in the following learning competencies: recognize self, age, and birthday. Identify different places in the community; classify objects according to observable properties like size, color, shape, texture, and weight; identify objects in the environment with the same color and identify the letters of the alphabet. All other competencies in the identified subjects have existing contextualized materials. The major theme that emerged in the experiences of the teachers in utilizing the developed materials revolved around the help and benefits it offered. There were also five developed instructional materials. The developed material has a very high level of validity regarding appropriateness, adequacy, and acceptability.
References
Ambrose, V. K., Davis, C. A., & Ziegler, M. F. (2013). From research to practice: A framework for contextualizing teaching and learning. Journal of College Reading and Learning, 44(1), 35-50.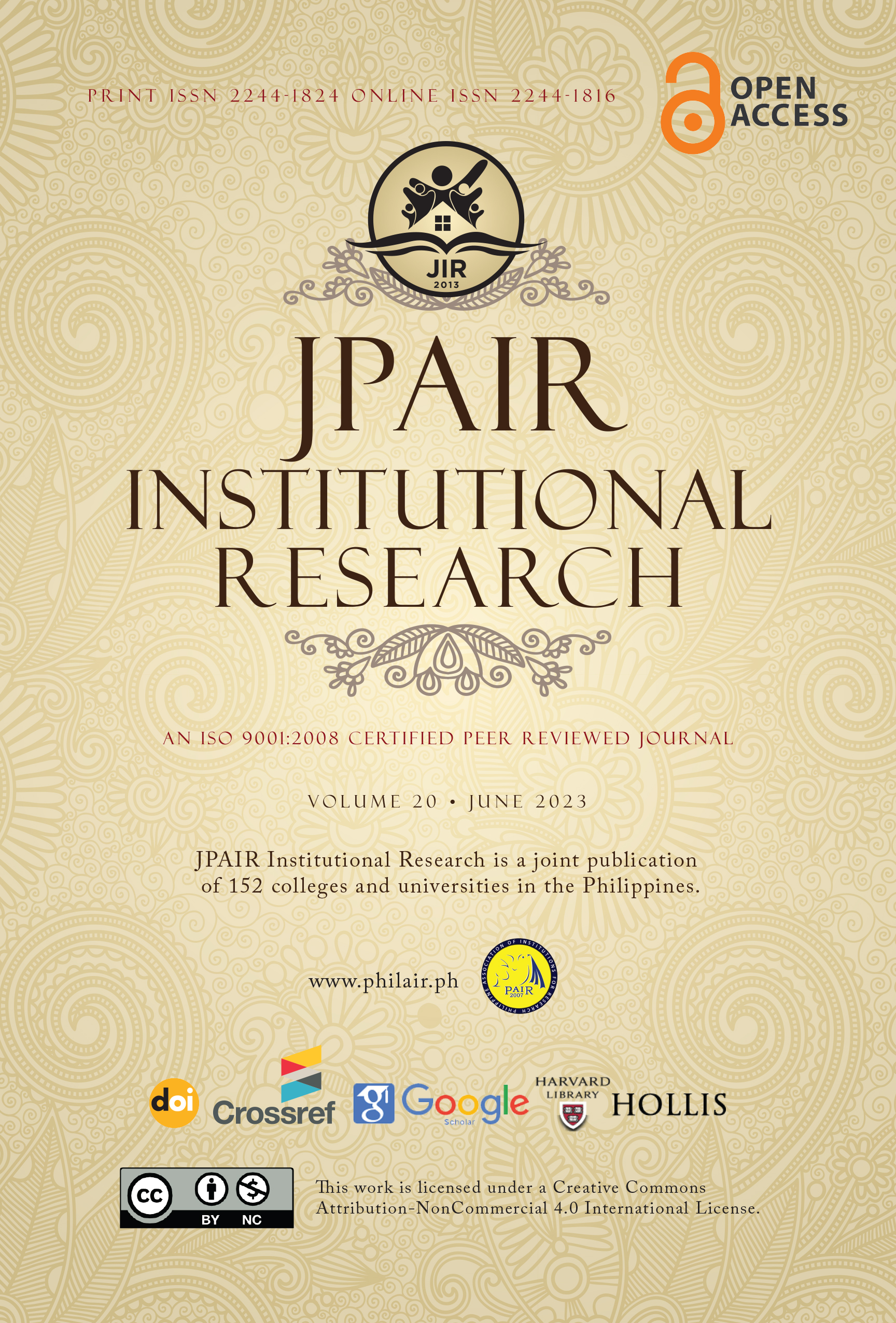 Downloads
How to Cite
Manlunas, Q. M. (2022). Contextualized Instructional Materials as Supplement to the Kindergarten Teacher's Guide. JPAIR Institutional Research, 20(1), 1–17. https://doi.org/10.7719/irj.v20i1.847
License
Copyright (c) 2023 Queennie Marie G. Manlunas
This work is licensed under a Creative Commons Attribution-NonCommercial 4.0 International License.