Scaffolding Students' Creative Writing Skills through Visual Arts
Keywords:
Education, Creative Writing, visual arts, action research, Philippines
Abstract
The study aimed at investigating the effectiveness of utilizing visual arts to scaffold students' creative writing skills. The study employed the Action Research Cycle process and the participants were Grade 11 Humanities and Social Sciences (HUMSS) students in the Creative Writing class of the researcher herself. Total Population Sampling (TPS) was used; hence the entire class participated in the study. An intervention utilizing the visual arts to scaffold students' creative writing abilities was used, which consisted of a series of writing tasks that were introduced for three weeks, one writing task per week. Reflective journaling was used in the analysis, supplemented by a one-on-one, retrospective, semi-structured interview immediately after the third and final writing task. In the thematic analysis conducted, the following themes emerged: "writing is made easy with pictures," "painting to write makes the latter easier," "writing is exciting, enjoyable, and fun," "liberating and self-fulfilling," and "boosts self-confidence." On the whole, visual arts are powerful teaching and learning scaffolds that can help students overcome their apprehensions in writing. Thus, as instructional materials, they transform writing into a more familiar and less challenging learning experience for students by providing meaningful connections to their real-life experiences and authentic references to create mental pictures and generate ideas.
References
Alter, F. (2010). Using the visual arts to harness creativity. The University of Melbourne refereed e-journal, 1(5). Retrieved from https://bit.ly/2NRIArT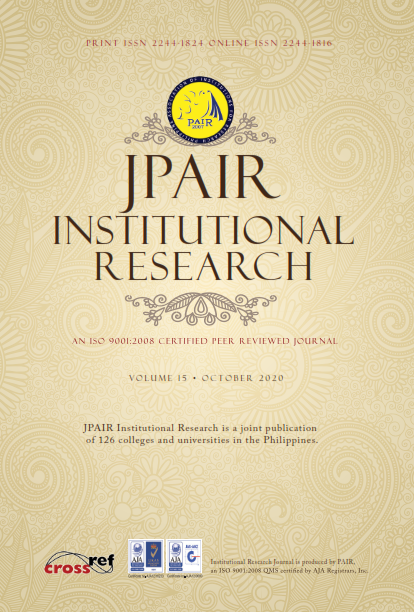 Downloads
How to Cite
Superable, D. (2020). Scaffolding Students' Creative Writing Skills through Visual Arts. JPAIR Institutional Research, 15(1), 128–146. https://doi.org/10.7719/irj.v15i1.816
License
Copyright (c) 2020 JPAIR Institutional Research
This work is licensed under a Creative Commons Attribution-ShareAlike 4.0 International License.