On Assessing Public Leadership as Basis for Public Service Enhancement
Keywords:
public leadership, productivity, enhancement, public service, innovation, demographic profile
Abstract
The descriptive quantitative research explored the different dimensions of public leadership in relation to organizational productivity to analyze the service rendered by the Provincial Government of Batangas, Philippines. This focused on the assessment of innovation in terms of inputs, processes, and outcomes with respect to the demographic profile of the locale. With this assessment of innovation, the paper withheld that innovation is significantly affected, and the results vary in terms of age, sex, educational attainment, and years in service of the government employees. Expressively, dimensions of public leadership bestowed relationship to give innovative public service. It also deliberately manifested that in consideration of the profiling of the employees, the government can maximize the human resources to optimal innovation, creativity, and skills, which leads to employees' effectiveness, creative ideation, and implementation of best practices. This paper strongly agreed that productivity in the workplace is inevitable. In the end, this paper would propose an enhancement program that might help to hoist productivity and innovation among Batangas employees and administrative personnel.
References
Bercu, A. M. (2017). Impact of employees' training programmes on job satisfaction. Current science, 112(7), 1340-1345. Retrieved from http://bit.ly/39kExdy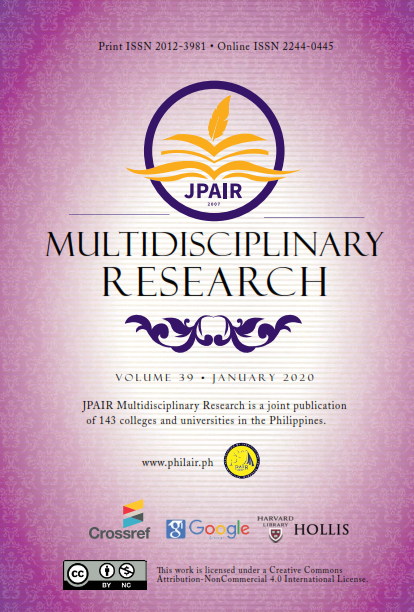 Downloads
How to Cite
Basilan, R. (2020). On Assessing Public Leadership as Basis for Public Service Enhancement. JPAIR Multidisciplinary Research, 39(1), 159–182. https://doi.org/10.7719/jpair.v39i1.767
License
Copyright (c) 2020 JPAIR Multidisciplinary Research
This work is licensed under a Creative Commons Attribution-NonCommercial 4.0 International License.