Implementation of Learning Continuity Plan: A Basis for a Sustainable Development Program
Keywords:
Education, Learning Continuity Plan, strategic thrusts, implementation, Calamba City, Descriptive design, Philippines
Abstract
The Basic Education Learning Continuity Plan (BE-LCP) ensures that students' learning progresses even amidst a pandemic. It is also focused on improving the quality of basic education with enhanced teacher performance and improved mastery of learning competencies on the part of the learners. This research aimed to determine the extent of the implementation of the BE-LCP and the challenges encountered in aligning the four strategic thrusts in the new normal education. Furthermore, the respondents of the study are the sixty (60) teachers of Banlic Elementary School, Division of Calamba City. The researchers used the descriptive method and the researcher-made questionnaire as the main data gathering tool. Weighted mean, Frequency Count, Percentage, Ranking, and one-way ANOVA are the statistical tools used in analyzing the data gathered. The results revealed that despite the challenges encountered, most of the respondents represent a high extent of LCP implementation along with the four strategic thrusts. Thus, age, educational background, length of service, and relevant training have a significant relationship in the implementation of advancing hand holding initiatives and amplifying defined technical assistance to target delivery units; consequently, age and length of service have a significant correlation on appraising stakeholders on the progress of interventions. Based on the conclusion drawn from the study, a proposed development program was crafted to enhance the implementation of the BE-LCP.
References
Alufohai, P. J., & Ibhafidon, H. E. (2015). Influence of teachers' age, marital status and gender on students' academic achievement. Asian Journal of Educational Research, 3(4), 60-66.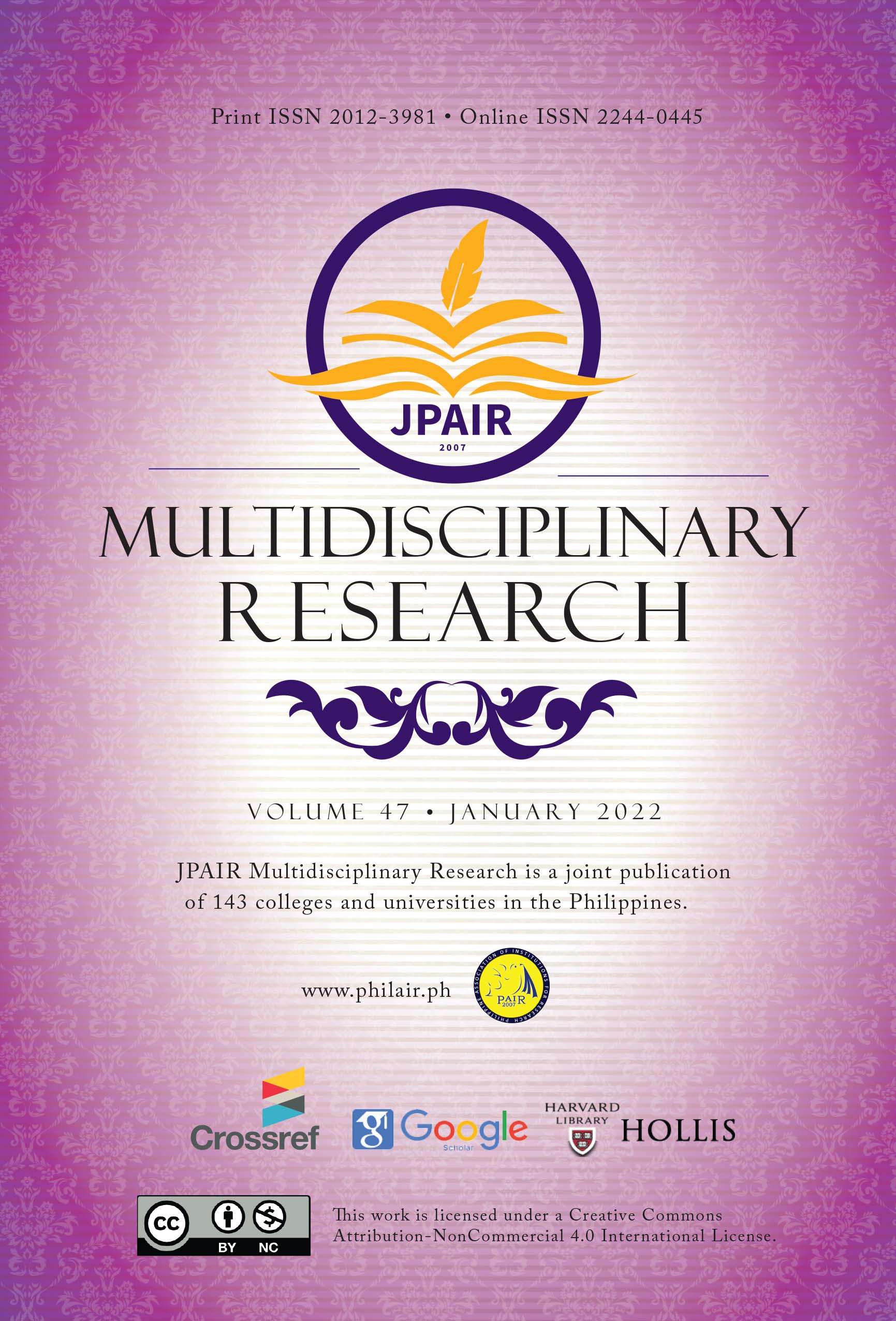 Downloads
How to Cite
Rabor, J., Barredo, E., Opinio, K. M., & Carmona, V. (2022). Implementation of Learning Continuity Plan: A Basis for a Sustainable Development Program. JPAIR Multidisciplinary Research, 47(1), 60–85. https://doi.org/10.7719/jpair.v47i1.570
License
Copyright (c) 2022 JPAIR Multidisciplinary Research
This work is licensed under a Creative Commons Attribution-NonCommercial 4.0 International License.