Sustainable Dynamics: A framework for creative collaborations for sustainable development in Bali, Indonesia
Keywords:
Sustainable development, sustainable dynamics framework, creative collaborations, case study, Bali, Indonesia
Abstract
Communities respond to sustainable development in diverse ways. Using local wisdom and resources and accessing global networks, community members work together to sustain their economic and social wellbeing and regenerate their natural ecosystems. The Sustainable Dynamics Model captures the processes with which interdependent actors and stakeholders leverage each other's forces and capabilities to achieve their visions of a sustainable community. The exploratory study that aims to introduce and define the Sustainable Dynamics Model emanated from an observational case study of a sustainable community-based ecotourism project through the Asian Productivity Organization Workshop on Agritourism Development and Marketing in Bali, Indonesia. Later on, it evolved into interdisciplinary action research seeking to integrate sustainability solutions initiated by various stakeholders to the local community's vision of a global banjar (community). Focus group discussion and workshops, interviews and case studies propelled the gathering of information on the processes of implementing these solutions from local and international stakeholders. The main lesson that emerged from these local initiatives is that achieving social, economic and ecological balance within the community depends on the dynamics of the actors and stakeholders participating in the collaboration. Developing a sustainable community requires human-level (self) transformation: personal wellness and creative autonomy leading towards the creation of opportunities for social, economic, and environmental transformation.
References
Ascher, W., & Mirovitskaya, N. (Eds.). (2002). The guide to sustainable development and environmental policy. Durham, NC: Duke University Press, retrieved on 4 August 2017 from https://goo.gl/GYcbkC.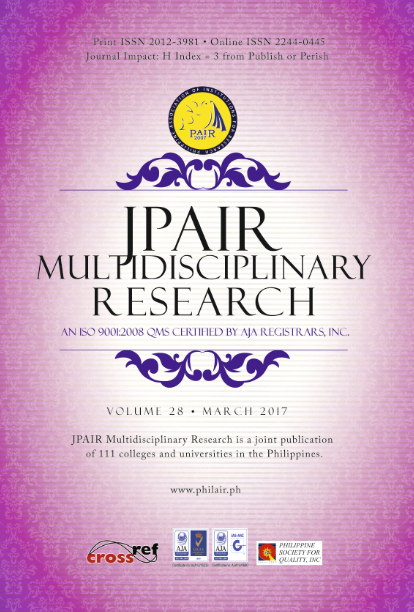 Downloads
How to Cite
Calderon, K. D. A., & Nguyen, H. D. (2017). Sustainable Dynamics: A framework for creative collaborations for sustainable development in Bali, Indonesia. JPAIR Multidisciplinary Research, 28(1), 1–58. https://doi.org/10.7719/jpair.v28i1.500
License
Copyright (c) 2017 JPAIR Multidisciplinary Research
This work is licensed under a Creative Commons Attribution-NonCommercial 4.0 International License.