SPAEve Version 2: An Improved Course and Classroom Scheduling Adapted for Evening Classes
Keywords:
Information Technology, VBA programming, Class-faculty or course scheduling, Microsoft Excel, Cebu City, Philippines
Abstract
An Excel template SPAEve is further enhanced to assist course timetabling in CTU campuses. SPAEve version 1 was tested by schedule programmers of CTU yet there were issues like failure of the system to run on some computers and more needed capabilities should be added into the system. Some CTU campuses were successful in using SPAEve version 1 in scheduling their evening classes. SPAEve version 2 addresses these issues aiming for a successful usage of the software. This enhanced version now runs with Windows operating system, at least with 2 GB memory in Microsoft Excel 2007. The following features are added in this version: (a) external-reference of schedule, faculty profile, prospectus, advisory, and designation databases to reduce memory requirement and speed-up calculation; (b) detection of data that will cause run-time error; (c) userforms for ease-of-use; (d) detection of conflicts of room utilization; (d) detection of over-loaded or under-loaded faculty; (f) improved pictographic plotting of program by teacher, program by section, and room utilization; (g) determination of subjects not found on prospectus database; and (h) summary of schedules. SPAEve version 2 further demonstrates its considerable importance to achieve a better productivity in course timetabling for evening classes in CTU campuses.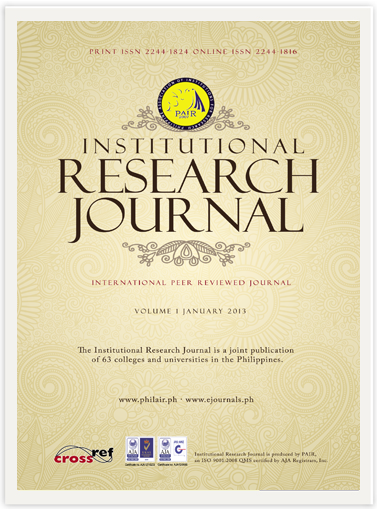 Downloads
How to Cite
Mondejar, J. (2013). SPAEve Version 2: An Improved Course and Classroom Scheduling Adapted for Evening Classes. JPAIR Institutional Research, 1(1), 39–51. https://doi.org/10.7719/irj.v1i1.203
License
Copyright (c) 2013 JPAIR Institutional Research
This work is licensed under a Creative Commons Attribution-NonCommercial 4.0 International License.